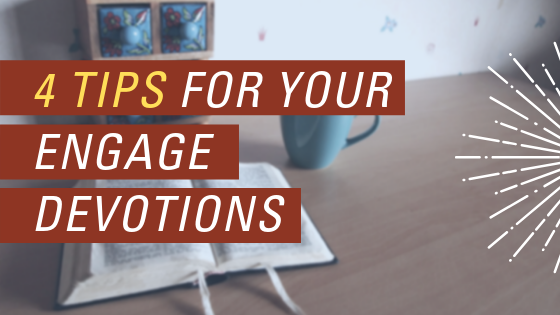 60 Days with the Spirit of God - Using the Engage the Spirit Journal
I'm still learning...
...I wrote on the Day 12 page of our Engage the Spirit Journal "to ask the Spirit, in any given situation, how to respond. This is leading to more pausing, more immediate prayer, more Christlikeness (I hope!). Offer less in the immediate moment; offer after prayer what the Spirit suggests."
What would you say you're learning as day-by-day you are thinking about the Spirit's place and control in your living?
Here's a few things I've found that can make our Journal Experience a life-changing, habit-forming journey.
#1 After reading the Scripture listed at the top of the page, take a moment to find the passage in your Bible and read the broader context. I'm finding that the verses before and after really help understanding the meaning of the cited verses.
#2 Don't allow yourself to rush through the devotional. Brewing mentally on the passage, thinking about a particular phrase in the reflection section, or carefully writing out a prayer to the Spirit can truly increase the meaningful interaction with the Lord your heart is after.
#3 Spend a few moments with the QUESTION(s) that you find just after the reflection section. Answer the question(s). Ask the Holy Spirit to help you answer it (or them) honestly, and with a view to growing spiritually in your response.
#4 Make it a greater priority to stick with it EVERY DAY! Give the Holy Spirit a chance to become a Divine Habit in your life.
My prayer for "knowing the Spirit better" (Day 12) went something like this: "Continue to teach me how to listen to You...and express Your presence through how you have fashioned me."
Get to know this incredible, Divine Person who wants to more and more empower your everyday life.