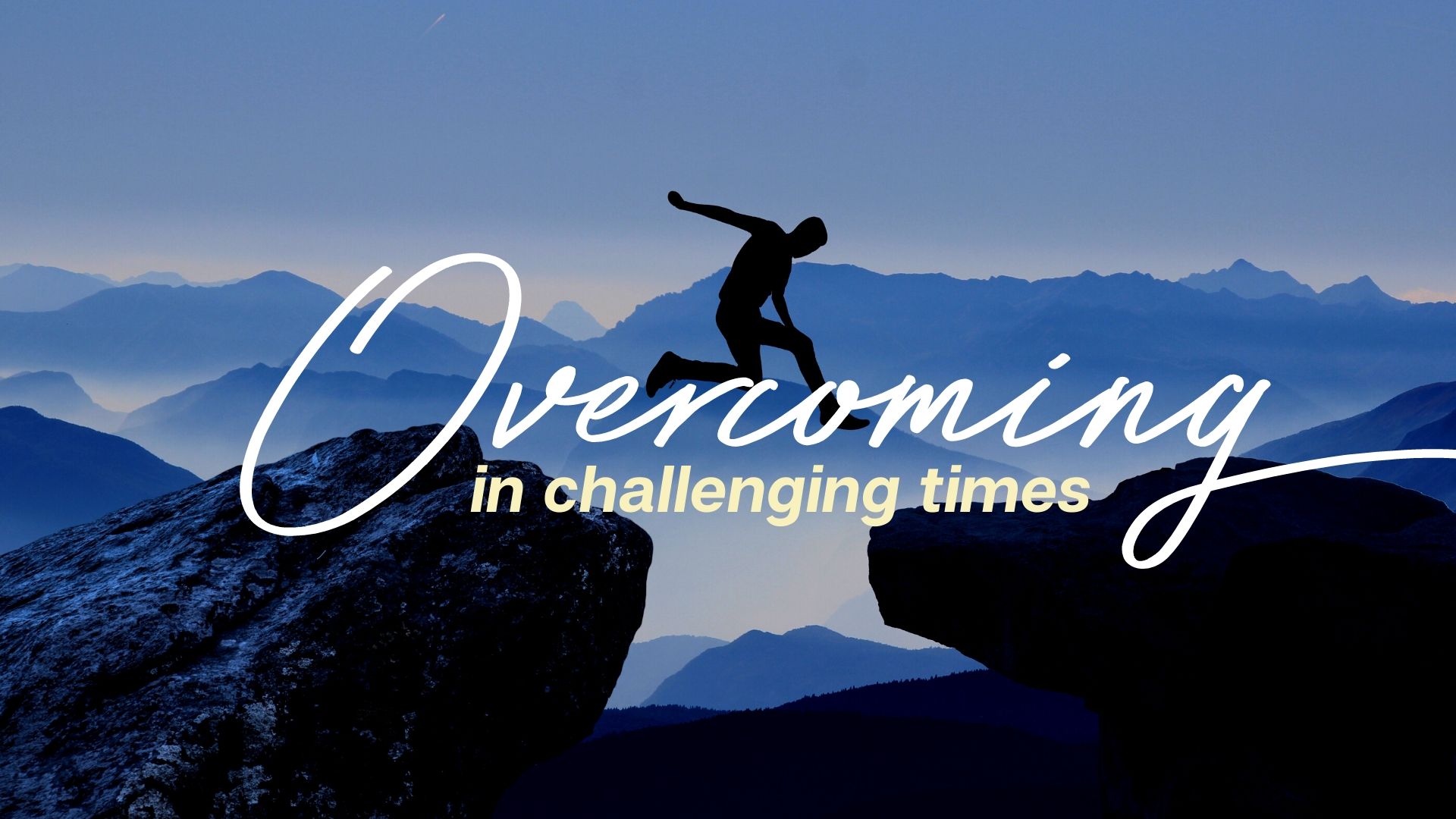 Overcoming in Challenging Times
Once again, my morning paper broadcasts the never expected.
"U.S. Virus Cases Surpass 10,000"
"Companies Retool to Fight Disease"
"There Is Food—but It Needs Redirecting"
"The Number of Americans applying for First Time Unemployment Rises Sharply"
And, somehow, in the swirl, we wonder how to celebrate Easter.
Frankly, it couldn't come at a better time.
NAVIGATING A SUDDEN CHANGE
You know the story. Matthew remembers (21:1-11) the wild, joyous scene as Jesus, "the prophet…from Nazareth of Galilee" enters Jerusalem hailed as the Son of David, the King. Palm Sunday.
Yet within days, a sudden reversal. Nazareth's prophet is arrested, unjustly tried, brutally beaten, mercilessly crucified. And, for the most part, his disciples deny and scatter and hide.
The Jerusalem Times broadcasted what they never expected.
"Jesus of Nazareth Dies as Common Thief"
"Soldiers Wager for 'The Messiah's' Garment"
"Prophet's Mother Speechless Underneath Roman Cross"
"Galilean Disciples Deny Their Master"
THE HOPE ONLY RESURRECTION BRINGS
An empty tomb and a Living Savior make all the difference. Then, and now.
The resurrection of Jesus turns cowardly followers into fearless overcomers. "Do not fear" can now be obeyed, and would be. They knew—from the inside out—their Lord had overcome the worst, and would live courageously in them. True then. True today.
DOING CHURCH WHEN CIRCUMSTANCES SHIFT
Christ Community Church continues to "do church" despite navigating sudden change. Jesus in us and with us makes this happen. Because our campus buildings are (for the most part) currently closed and large-group gatherings are presently unwise, here are some being "the body" specifics—
Connect Group Leaders! Stay in touch with your group. Use the tools (phone calls, texting, social media) we have to stay in touch, talk with each other, pray, meet one another's needs in love.
Come Online Sunday mornings! Worship services will stream at 9:00 AM and 10:45 AM to begin our WORTHY Easter teaching series. Gather your family; worship with a few friends to "worship the Lion who died as a Lamb." Use the Christ Community App to download teaching notes as well!
Share your hope and confidence in Christ with friends, neighbors, and family via social media. As we've emphasized in the Winsome series, begin by praying and caring for others, and then at the Spirit's prompting, share clearly and confidently. These are days of opportunity.
Together...
"we have our hope set on the living God, who is the Savior of all people, especially of those who believe."
1 Timothy 4:10