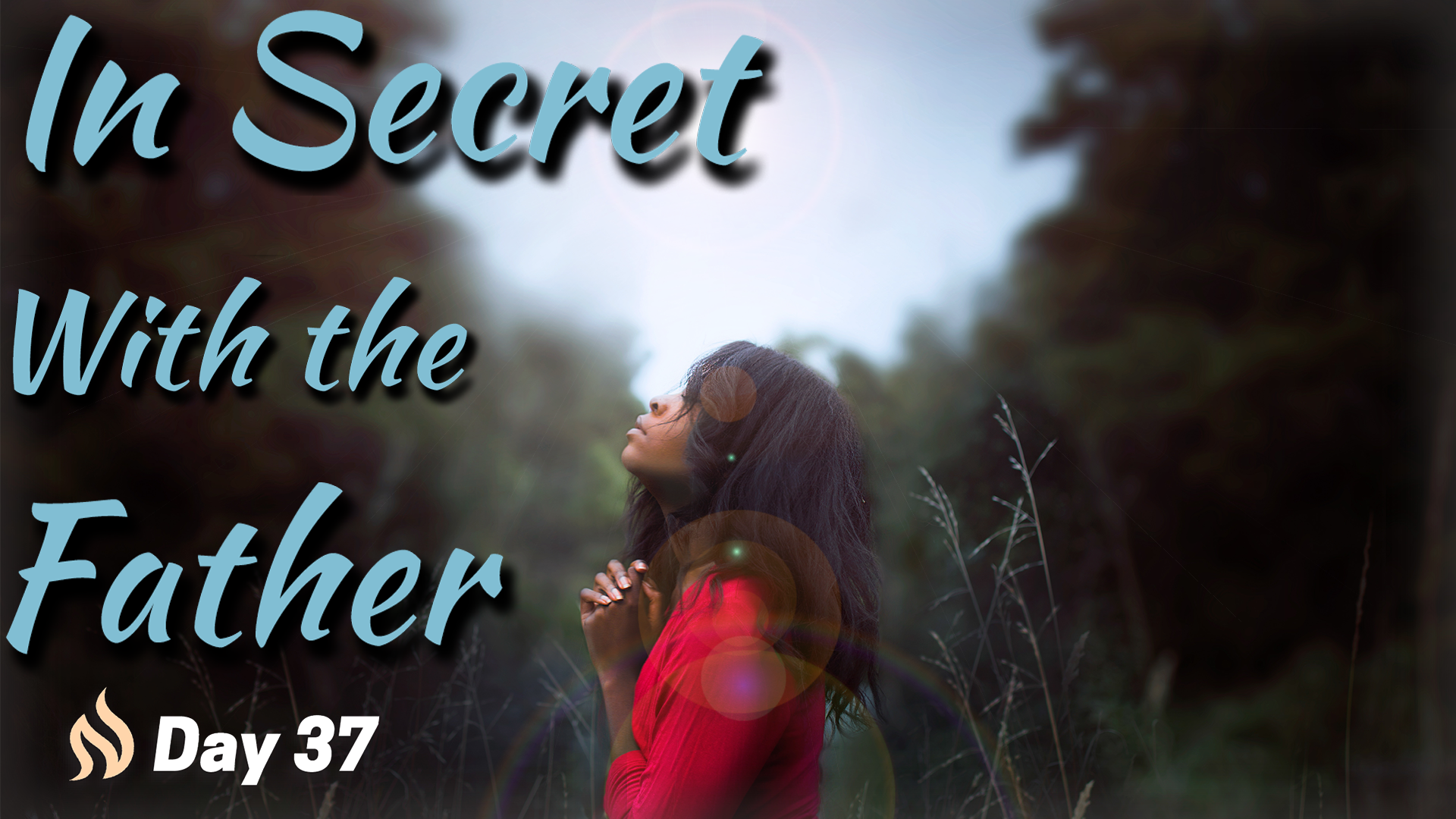 EHP Day 37-In Secret With the Father
Matthew 6:1, 5-6
"Beware of practicing your righteousness before other people in order to be seen by them…
And when you pray, you must not be like the hypocrites. For they love to stand and pray in the synagogues and at the street corners that they may be seen by others. Truly I say to you, they have received their reward. But when you pray, go into your room and shut the door, and pray to your Father who is in secret. And your Father who sees in secret will reward you."
Biblically tutored Christians understand at least two truths about righteousness.
Truth one is that those who chose to trust Christ as their Savior, by faith, are given the permanent gift of Christ's own righteousness. "He made him who knew no sin to be sin for us, that we might become the righteousness of God in him" (2 Cor. 5:21). This righteousness is "imputed," credited to our account. We cannot earn it; it is endowed. Our Father, who declares our "justification," sees us in Christ as righteous. Have you so trusted Christ for this unique gift?
A second truth is that we, standing by faith in grace and credited with righteousness, are called to express righteousness as a lifestyle. More simply, we can live "rightly," in a way that demonstrates what has been credited to us. This is what Jesus speaks of above when saying "Beware of practicing your righteousness…". The Lord's command is simple. Don't publicly parade "right living" in order to be commended or celebrated by men. Hypocrites love the stage, craving applause. Whatever reward attaches to this is already dispensed.
Time with God is not about public performance. You'll find your Father in an unpopulated room with your name on it. He's there, eager to hear from you there, ready to respond to you there. So the hymn, "Take time to be holy, speak oft with thy Lord, much time spent in secret, with Jesus alone."