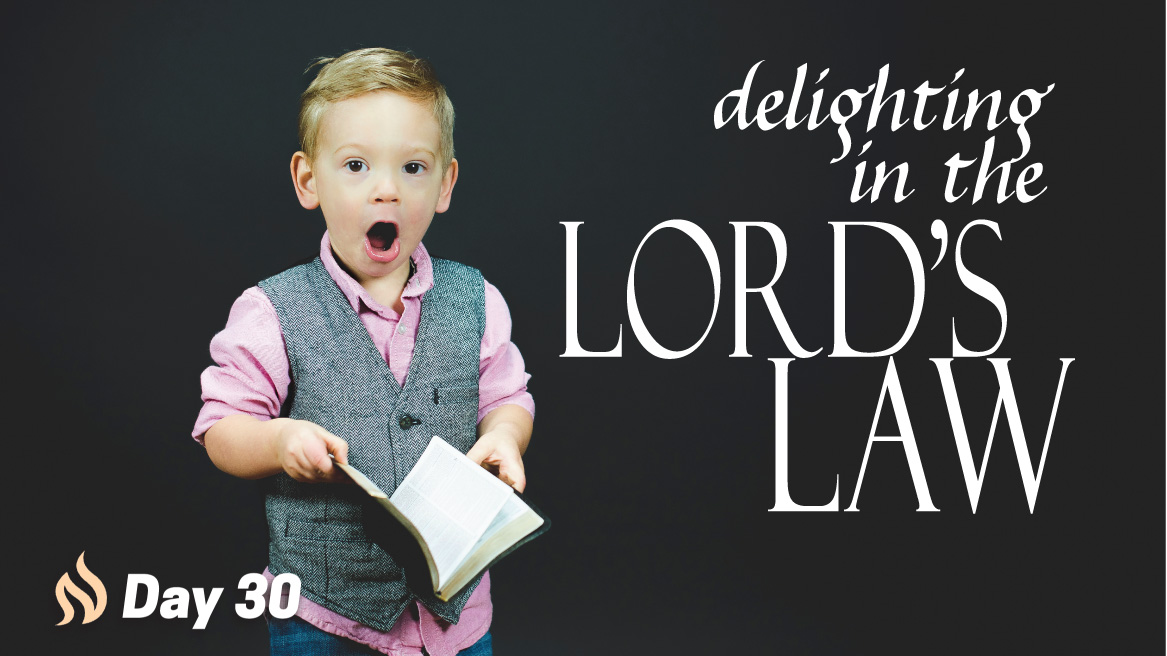 EHP Day 30-Delighting In the Lord's Law
Psalm 1
Blessed is the man who walks not in the counsel of the wicked, nor stands in the way of sinners, nor sits in the seat of scoffers; but his delight is in the law of the LORD, and on his law he meditates day and night. He is like a tree planted by streams of water that yields its fruit in its season, and its leaf does not wither. In all that he does, he prospers. The wicked are not so, but are like chaff that the wind drives away. Therefore the wicked will not stand in the judgment, nor sinners in the congregation of the righteous; for the LORD knows the way of the righteous, but the way of the wicked will perish.
If you're a reader, I wonder, what is your habit when a new book lands in your hands. Do you skip ahead right off to Chapter 1, or do you take a moment to read the "Introduction"? A good introduction provides the reader a couple of things. One is a well-stated (and compelling) reason to bother reading the next 200 pages (sometimes stated as a question). Another is the key argument, or point, of the book--a claim critical for living life with success and joy. Sometimes, an introduction will also offer the supporting ideas which substantiate the case being made.
Psalm 1 is exactly this—the "introduction" to the Book of the Psalms. It directly answers "Why bother spending time with God in the Psalms?" Reason: Living in the fullness of God's happy blessing. Key argument: Whom you spend time with will determine both your life and your end. Either being "tree-like" (rooted, watered, blessed, fruitful, destined to stand) vs. being "chaff" (wind-driven, sinning, wicked, destined to perish).
With whom will you spend your time? The Lord, His Word, and others owning a similar passion for a blessed life…or the wicked, the sinners, the scoffers. The latter crowd will simply destroy your heart and life. The Lord, however, will always refresh you with streams of living water, knowing your way, blessing your steps.