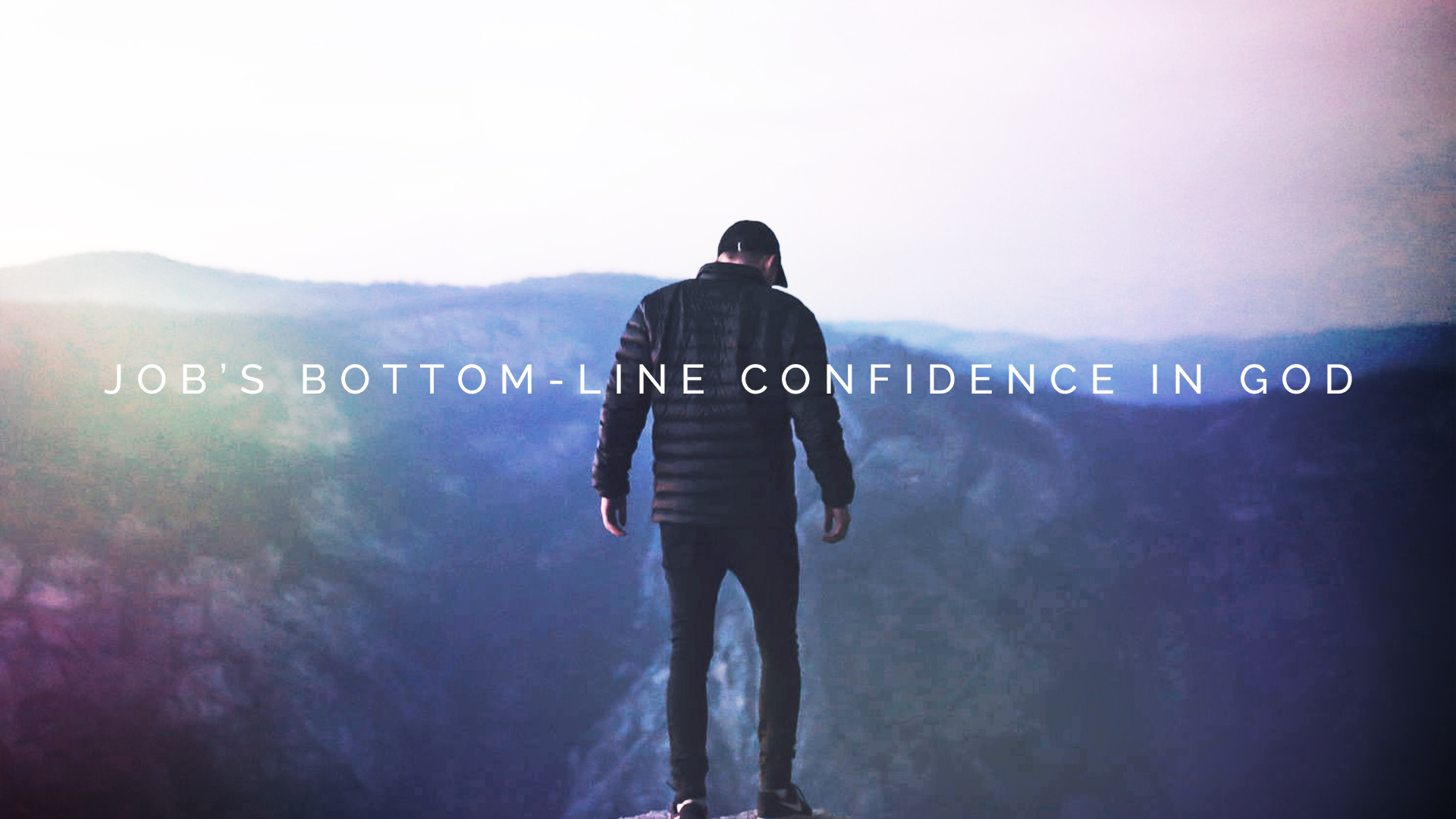 Job's bottom-line confidence in God
Job 19:23-27
"Oh that my words were written! Oh that they were inscribed in a book! Oh that with an iron pen and lead they were engraved in the rock forever! For I know that my Redeemer (or Vindicator) lives, and at the last he will stand upon the earth. And after my skin has been thus destroyed, yet in my flesh I shall see God, whom I shall see for myself, and my eyes shall behold, and not another. My heart faints within me!
A thoughtful reading of the volleying dialogues between Job and his not-so-comforting friends reveals what Ellison notes, "The greatest wrong his friends did Job was resolutely to refuse to see that he was genuine in his efforts to come to terms with God" (Job: From Tragedy to Triumph). We know from the back-story we're provided that Job's miseries were not because he had sinned against God, nor was he hiding some closet-iniquity from public scrutiny. Quite simply, his faith, his willingness to trust God when most every reason to do so evaporated, was being tested. Job was without that framework, resulting in nagging, persistent confusion.
And yet his faith refuses to quit. In what we read above, this battered saint retains a bottom-line hope. Namely, that even if he were not vindicated in this life, there would be such a rectifying in the next. Tenaciously, Job calls God his go-el; "the go-el was a man's near kinsman, [someone] whose duty was the avenging of wrong…When used of God (as in the Psalms, or Isaiah 40-66), it receives a much richer meaning. In our context, Job is thinking neither of healing nor of resurrection. He is concerned with clearing his good name" (Ellison, p.69).
Even with all that has happened to him, Job believes God's character to be good, and that He will eventually right all wrongs, and reverse all injustices. Such a hope echoes through the Old Testament prophets. It is a hope we share with Job today. We don't expect this world to get it right. We may step away from this life with many wrongs still "on the books." But the Judge of all the earth will do what is just (cf. Genesis 18:25).
Faith, even when suffering through the severest of wrongs, knows there is a coming day of "right."